---
Skin Care
Allure offers the most up-to-date facial treatments and products for every skin type and condition.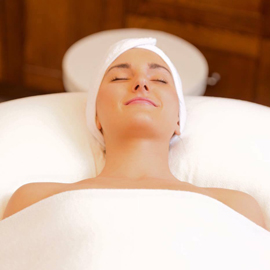 Personalized Facial
Are you unsure of what is best suited for your skin? Allow our highly trained Spa Therapist to analyze and diagnose your skin. This results in a customized facial designed especially for you. Whether your skin needs extra hydration or nourishment, a deep cleaning, gentle resurfacing or a uniquely individualized maintenance treatment, this facial is completely customized to treat and correct all of your concerns.
50 min $90
Acne Facial
If you have ever dealt with acne, you know the importance of keeping your skin clean and free of bacteria and excess oil. This treatment involves three parts: cleaning to remove impurities, a steam massage to increase blood flow and oxygenate the skin, and a face masque to tone and moisturize.
50 min $90
Anti Aging Facial
This intensive anti-aging treatment hydrates, rejuvenates, tightens and re-configures the skins surface to reduce the visible signs of aging without any invasive procedures. This facial includes a Derm Renewal Chemical Peel and a professional deep exfoliating treatment to increase skin absorption, promote skin renewal and leave your complexion brightened and more radiant.
60 min $100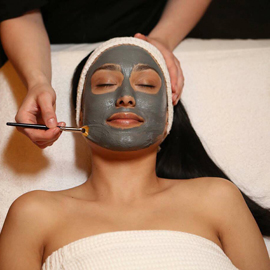 Ultimate Facial
Renew your skin with this personalized aroma- infused treatment to deeply cleanse, hydrate and nourish. This facial includes a steam treatment followed by a customized mask enriched with natural enzymes, minerals and anti-oxidants. Gentle extractions, facial massage, serum and moisturizer will be applied to hydrate the skin.
75 min $120
---
A get away from the everyday...
We offer a wide range of services to help you look and feel your best.
Book an Appointment
---